Tax report

Tax report tab
To view a detailed report of customers associated with a specific tax, simply navigate to the Tax Report tab. The report will be presented in a table format, which groups customers by the relevant tax rates that are recorded in the system.
In the report, you'll be able to see customer details, such as their name and contact information, as well as financial records like invoice and transaction IDs that are relevant to the VAT or tax rate. Additionally, the report will display financial total details, such as the rate amount, the net amount per invoice, the rate/VAT amount, and the gross total of each entry.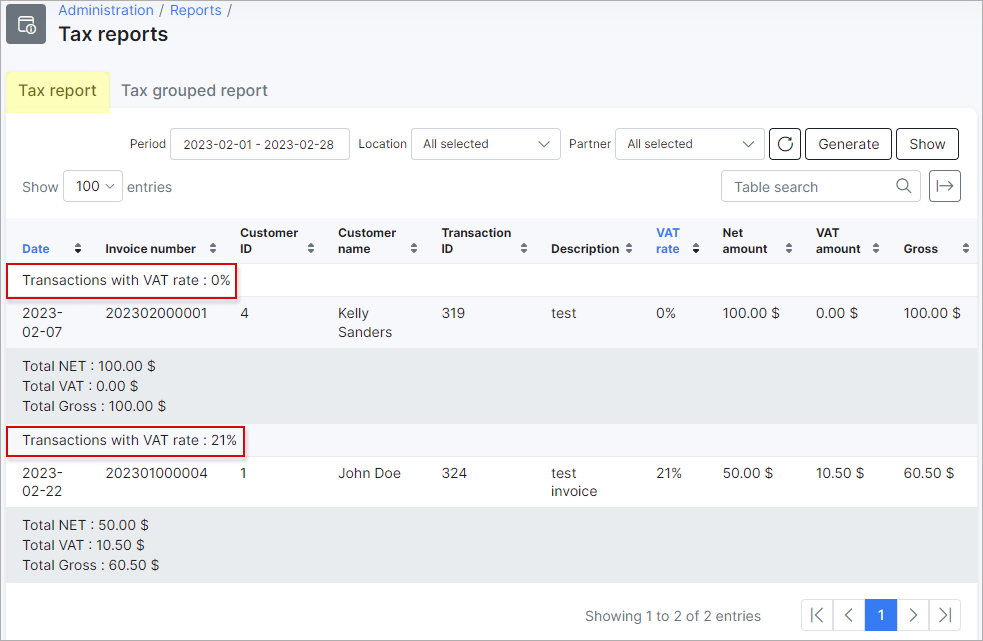 Tax grouped report tab
In the Tax Grouped report tab, we can display a grouped report of all customers. The table includes the total invoices count according to the rate, sum, and tax amount.

---
You can filter the table by a specific period, partner, or location using the filter located at the top right of the table. After specifying your criteria, click on the Show button to display the results. You can then download an HTML copy of the report by clicking the Generate button or choosing to print it.

Upon clicking on the Generate button, you will be presented with the following window, where you can choose the action you wish to execute: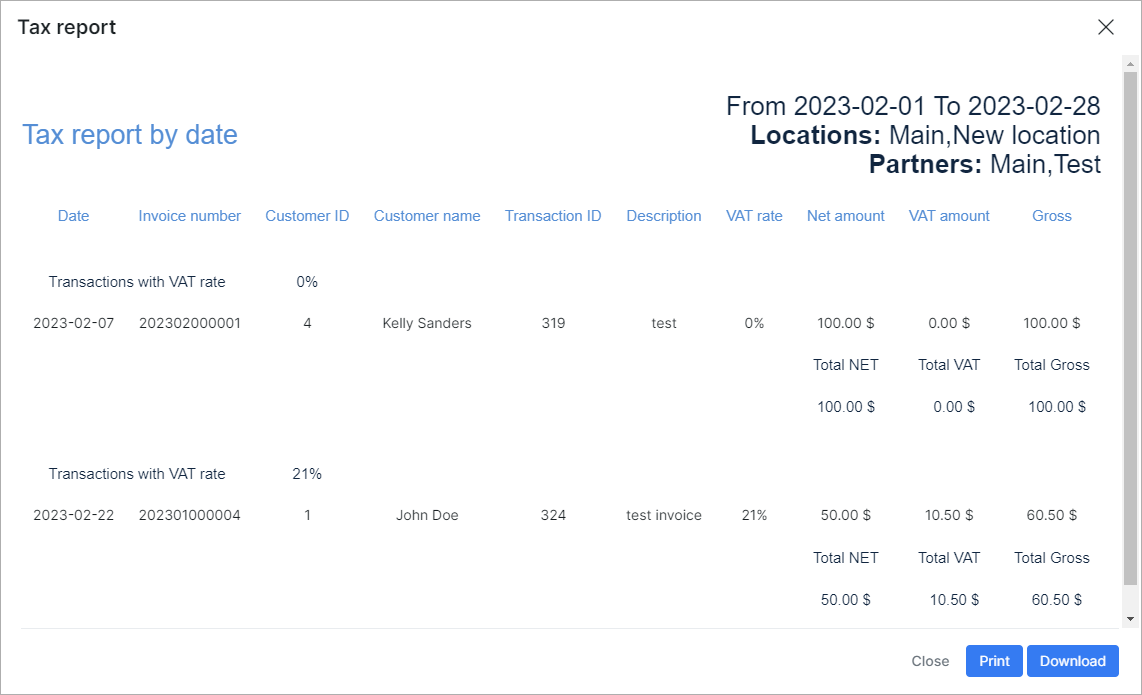 Additionally, this table can also be exported in a format of your choice of the methods available with the use of the export
icon located at the top right of the table: