Checklist templates
In this section we can add, edit or remove checklists that will be used in tasks.
Config -> Scheduling -> Checklist templates
Let's add a new checklist: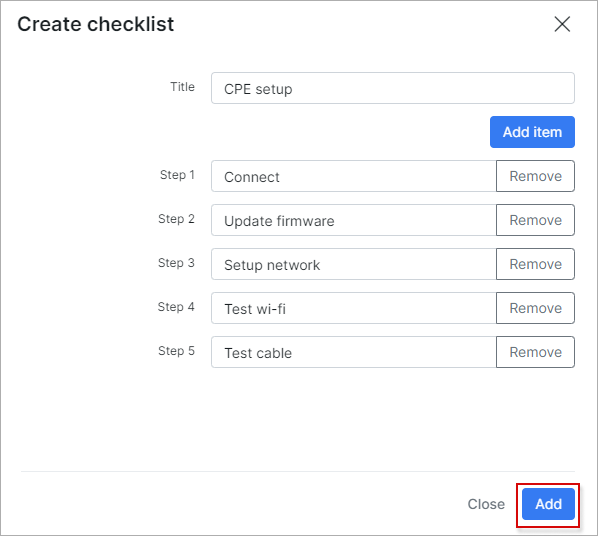 Select a title and add the relevant steps needed to complete the checklist.
Once the checklist has been created, it will be available to be used in tasks.